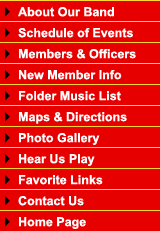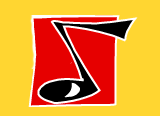 Thanks to all who were part of our SRO crowd at our 12/4/16 annual concert. We are now on a short winter break. Rehearsals resume January 16, 2017. Happy Holidays!

Click on the "Hear Us Play" Tab for links to our YouTube Channel or see a few videos on our Facebook page (link below).


The South Shore Band is a volunteer adult community band based in Staten Island, N.Y. New members are always invited to join.


Our members range in age from high school students to working people to retirees. Many musicians who had long been away from active playing find the South Shore Band an ideal way to reacquaint themselves with active playing. All of our members find the band to be a relaxing way to continue in the enjoyment of playing. We now have over 50 active members.






Click for large version

Our mission: "To provide a supportive and inspiring community band environment where musicians can share in the growth of musical expression, performance, and service to the community".

The South Shore Band offers service to our local communities through concerts, parades, performing at civic events...and other occasions where we can deepen the general public's appreciation for live performance and instill a greater pride in our community.


The Band is under the direction of James De Francesco. Mr. De Francesco joined the Band in 1987, and was appointed Associate Conductor. Since 1989 Mr. De Francesco has been Conductor and Music Director for our growing community group.

Rehearsals are held every Monday evening at 8 P.M. in the St. Paul's United Methodist Church Fellowship Hall, 7558 Amboy Road, Tottenville (between Main Street & Swinnerton Street. Entrance is on Swinnerton Street). We continue to rehearse throughout the summer time as well. For more information please contact Ann-Marie Leonard, Band President at 718-356-6865, via email, or call/text my mobile number at 646-436-1918. New members interested in joining are invited to visit us at any weekly Monday evening rehearsal.


Click on "Schedule of Events" within our site to learn more about upcoming appearances for the Band.
Site Last Updated: 12/13/2016

The South Shore Band is always excited to welcome new and returning members to our community band family. We always have space for more new people so come on down to visit with us and learn more about our community band.

The South Shore Band welcomed:

Ben Schwartz to our Tenor Sax section on June 29, 2015
Lee Covino to our French Horn section on July 13, 2015
Thomas Meaders back to our Bass Clarinet section on July 27, 2015
Russ Morisi back to our Trombone section on July 27, 2015

Kevin Kosakevitch on Stand-up Bass on February 22, 2016


Find us on Facebook for all the latest information and chatter about the band!


To get a sense of the music that we are currently rehearsing you can click on "Folder Music List" to view the content of our rehearsal folders. This music list is updated regularly as music is added to our folders as we progress in various concert performance preparations (note: parade/march book music is not included in this listing).

New members are welcome in all sections. We are in particular need for added members to the following sections: Trombone, Baritone Horn, French Horn, Bassoon, and Oboe.

You can click on "Schedule of Events" for information regarding 2017 schedule and appearance dates as well as the 2016, 2015, 2014, 2013, 2012, 2011, 2010, 2009 & 2008 schedules. The scheduling process is always quite active with many of our events being ongoing commitments year after year. If you are interested in having the band perform please contact us early as our calendar of events that we are able to accept fills quickly.