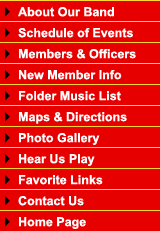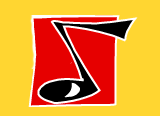 Thank you to all who attended our Holiday Concert on Dec. 2, 2022 at The Reformed Church of Huguenot Park. We are still on holiday break and will return to weekly rehearsals Monday, January 23rd to kick off our 2023 performance season.


The South Shore Band is a volunteer adult community band based in Staten Island, N.Y. New members are always invited to join.


Our members include professionals, amateurs, and some musicians who had long been away from active playing. All find the South Shore Band an ideal way to continue with active ensemble playing. We offer a relaxing and friendly atmosphere and now have over 40 active members.






Click for large version

Our mission: "To provide a supportive and inspiring community band environment where musicians can share in the growth of musical expression, performance, and service to the community".

The South Shore Band offers service to our local communities through concerts, performing at civic events...and other occasions where we can deepen the general public's appreciation for live performance and instill a greater pride in our community.


We thank Jim DeFrancesco for his 32 years serving as our Music Director. Due to his many additional time obligations, Jim decided to return to our Clarinet Section and pass the baton to a new Music Director. We are excited to announce that Rob Butler has been elected as our new Music Director. Rob's been with our band since 1998 leading our Percussion Section. He has a Master's Degree in Percussion Performance from Brooklyn College, is Organist for St. Christopher/St. Margaret Mary RC Church, teaches music in a number of Catholic Elementary Schools across Staten Island, has been Music Director for a number of Community Theatre and High School musical productions, and has arranged a number of musical scores for our band over the years. We are fortunate to have someone with Rob's vast experiences taking up the baton duties for the South Shore Band.

Rehearsals are held every Monday evening (effective 10/7/19) at 8 P.M. at our new permanent home at The Reformed Church of Huguenot, 5475 Amboy Road, Staten Island, NY 10312 (at Huguenot Avenue). We continue to rehearse throughout the summer time as well. For more information please contact Ann-Marie Leonard, Band President at 718-356-6865, via email, or call/text my mobile number at 646-436-1918. New members interested in joining are invited to visit us at any weekly Monday evening rehearsal.


Click on "Schedule of Events" within our site to learn more about upcoming appearances for the Band.
Site Last Updated: 1/14/2023

"Current Conditions": Weekly rehearsals resumed Monday June 14, 2021 after a 15 month COVID pause on a "conditional basis". Until further notice based on current guidelines, in order to return to rehearsing members must be fully vaccinated (at least 14 days prior to returning), have not been in contact with anyone testing COVID positive recently, and adhere to our hosts "off limits" areas within the building(s). Effective 2/14/22 mask wearing is optional per individual consistent with NYC rules and effective 8/22/22 our prior sign-in/contact tracing procedures have be suspended given updated CDC guidelines. For our added safety, a portable air filtration system will be used during our rehearsal time.


Effective Oct 7, 2019 we are welcomed into our new permanent rehearsal home at The Reformed Church of Huguenot, 5501 Amboy Road, Staten Island, NY 10312. Thank you Rev. Troia and the congregation of The Reformed Church of Huguenot for your generous hospitality for our community group. We celebrate these new beginnings.


Jan 15, 2019: No longer welcoming our community band, we were required by St. Paul's UMC to move out of our long time rehearsal "home". Thank you Gateway Community Outreach for welcoming us until we found a more permanent space to call "home".


In late June 2018, the Band was honored to receive citations of appreciation from the Boy Scouts of America as well as from Beauvais Hudson American Legion Post for our music support on behalf of our community.


The South Shore Band is excited to welcome new and returning members to our community band family. We always have space for more new people so come on down to visit with us and learn more about our community band.

The South Shore Band welcomed:


Ben Schwartz to our Tenor Sax section on June 29, 2015
Thomas Meaders back to our Bass Clarinet section July 27, 2015
Russ Morisi back to our Trombone section July 27, 2015
Kevin Kosakevitch on Stand-up Bass on February 22, 2016
Bette Bommer to our French Horn Section on March 6, 2017
Matthew Sullivan to our Oboe Section in June 2017
Yuri Levistsky to our Clarinet Section in 2017

David Smith to our Trumpet Section in March 2019
Frank Poe to our Alto Sax Section on January 13. 2020
Theresa Esposito back to our Flute Section in January 2020

Sara Stein to our Flute/Picc Section in January 2020
Denise Canlon to our Flute/Picc Section on June 14, 2021
Krissy Murnieks back to our Flute Section on June 21, 2021
Kathy Murnieks back to our Alto Sax Section on June 29, 2021
John Coangelo to our Flute Section on August 9, 2021
Matt Pecora to our Percussion Section on September 27, 2021
Anthony Cardinuto to our Percussion Section on November 22, 2021
Bob Collyer to our Trumpet Section on February 7, 2022
Shayna Goldberg to our Clarinet Section on March 21, 2022
Terry Shields to our Flute section on March 28, 2022
Mahasin Pormarico to our Trombone/Baritone Section on July 11, 2022
Jason Silver to our Trombone/Baritone Section on July 11. 2022


Find us on Facebook for all the latest information and chatter about the band!


To get a sense of the music that we are currently rehearsing you can click on "Folder Music List" to view the content of our rehearsal folders. This music list is updated regularly as music is added to our folders as we progress in various concert performance preparations (note: march book music is not included in this listing).

New members are welcome in all sections. We are in particular need for added members to the following sections: Trombone/Low Brass and Percussion. Can always use added French Horns as well.

You can click on "Schedule of Events" for information regarding the 2022 schedule and appearance dates as well as the 2021, 2020, 2019, 2018, 2017, 2016, 2015, 2014, 2013, 2012, 2011, 2010, 2009 & 2008 schedules. The scheduling process is always quite active with many of our events being ongoing commitments year after year. If you are interested in having the band perform please contact us early as our calendar of events that we are able to accept fills quickly.